Halle Berry is really sexy!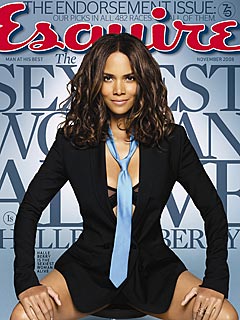 although she has booed audience in her Catwoman movie and even got a Razzi for it, it doesn't stop Esquire magazine to name her, 2008: SEXIEST WOMAN ALIVE!
posing for the cover with a coat and tie but greetings to the undergarment, she takes the title.
READ HERE for Esquire